NUDGE school material: 5 leaflets to teach about topics such as heating, water and nudging, to understand the impact of everyday life decisions on home energy consumption!
Did you know?
One of NUDGE pilots is a school in Belgium, where interdisciplinary project-based education on home energy consumption was delivered to around 50 students, and then, thanks to a multiplier effect, their families and friends.
Our partners Spring Stof developed 5 booklets to support their classes, and we are now sharing them open source with all interested in replicating the classes!
Do not hesitate to reuse the material and tell us about it.
Spring Stof made 5 booklets about 5 different themes:
gas consumption,
electricity consumption at home,
water consumption,
electricity outside the home and
nudging (with a quiz based on questions the children made).
Please note the booklets have been developed for Belgian students, and might therefore need to be adapted to other countries' specificities in some of the examples or situations, e.g. the prices, the organisation of the distribution, etc.
The content is meant for cognitively strong children from grade 5 and 6 and suitable for all children / teenagers in secondary school. Some parts are difficult for primary school.
---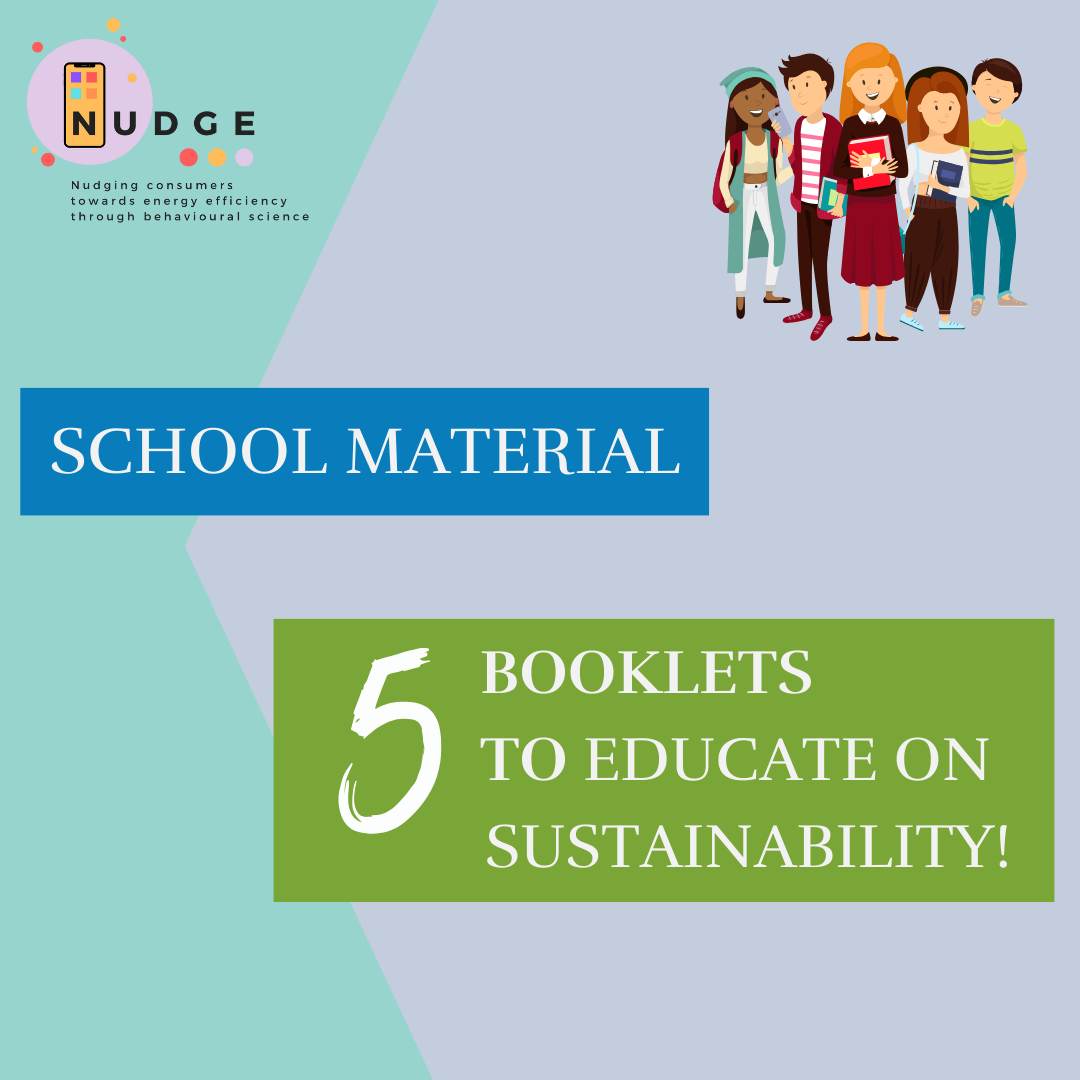 ---
More on the Belgian pilot
The installation of smart meters/plugs at homes of 50 children and 3 school buildings, will directly involve consumers of 50 households in the pilot.
The children in SPRING-STOF will be able to understand in practice the effect of different actions for saving energy, while working during a trajectory of different months on all aspects of energy consumption (climate change, social differences, building materials, etc.).
The energy visualization dashboard will be offered to half of the population (intervention group), to present feedback on own consumption and the comparative performance among households of classmates. Thus, the comparison between the performance of the control and intervention groups will be clearly quantified.
Participating children will also learn how to transfer the lessons learned to parents, family, and friends thanks to the identification of different consumer profiles, while their commitment to acting as energy efficiency ambassadors will also be evaluated in the long term.